Questions About TMJ Disorder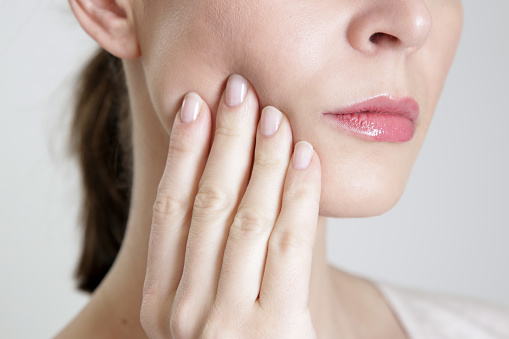 What Is TMJ Disorder?

Temporomandibular joint disorder (TMD), more commonly known as TMJ disorder, can refer to any number of issues that affect the proper function of your temporomandibular joint (TMJ). This joint is responsible for all movement of your jaw, and its proper function is necessary for chewing and speaking.


What Are the Symptoms of TMJ Disorder?

TMJ disorder may have several symptoms, including:

| | |
| --- | --- |
| • | Limited jaw movement |
| • | Pain or soreness around the jaw |
| • | Loud clicking or popping when you move your jaw |
| • | Headaches |

Some of these symptoms are similar to other dental and medical problems, making evaluation by an experienced neuromuscular dentist important to diagnosing your condition.


How Is TMJ Disorder Detected?

At Cooley Smiles, we check your TMJ with both hands-on evaluations and x-rays during your regularly scheduled cleanings and examinations. If we suspect you are suffering from TMJ disorder or you are experiencing discomfort in your TMJ, we can use special machines to further evaluate your condition.


Is TMJ Disorder Treatable?

We can treat TMJ disorder using the principles of neuromuscular dentistry, which focuses on making sure your jaw is properly aligned. Dr. Aaron and Dr. Brandon often recommend using an orthotic mouthguard to correct any alignment issues you may have. After using a TENS unit to determine your optimal bite, we will create the treatment option that is most ideally suited to meet your unique needs.


My TMJ Disorder isn't Painful, Do I Need to Have it Treated?

TMJ disorders may be painless and even asymptomatic, but proper alignment and function of your jaw is essential to your overall oral health. TMJ disorders have also been linked to larger issues related to posture and balance. Additionally, left untreated, your TMJ disorder can change the way you breathe, affecting every organ in your body.

Please contact the Bellevue neuromuscular dentists at Cooley Smiles today to schedule your initial evaluation.