How Does Resin Protect Your Teeth?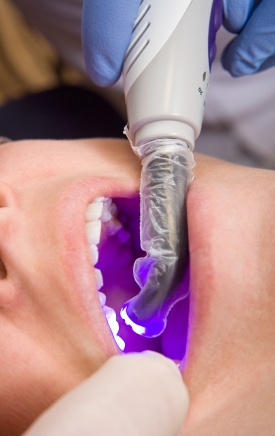 Composite resin fillings are now commonly used when repairing damage brought about by the tooth cavity and decays. Resin color has a close resemblance to the color of natural teeth, making it suitable for tooth filling.

It also does not contain mercury, which may cause long-term health effects. Below are some of the ways in which resin may be used in protecting one's teeth.


How Composite Resin Protects Your Teeth

While dental porcelain has used for a while for fillings, the use of composite resin for tooth restoration is picking up. This because composite resin is better at protecting your teeth than dental porcelain. Here's how composite resin protects your tooth.

Resin requires fewer drillings as opposed to the other kinds of fillings. For any filling to be done a dentist has to remove some part of the actual tooth plus the decayed part. With a composite filling, the part of your actual tooth that we will need to remove is very minimal. You will also have much stronger teeth once the filling has been attached to the natural tooth. Furthermore, the resin hardens rather quickly, making it something you can use almost immediately.

It also results in fewer instances of tooth sensitivity as the resin helps in shielding the tooth from hot and cold temperatures. Even though you might experience sensitivity immediately after the filling, this usually lasts for a few moments before things go back to normal.

The striking semblance between the resin and natural tooth makes it perfect for repairing cracks in the teeth. Additionally, it bonds well with the teeth and is more durable. You will not be needing regular fillings on the same tooth. In the event of degradation, the resin can be repaired just like a natural tooth. Resin has also been commonly used to whiten teeth.

Composite resin is a very effective fix for broken teeth. If you need to have resin fillings, contact our office today. We will schedule an appointment that is convenient for you.