Can You Tell If You Get a Cavity Around a Current Filling?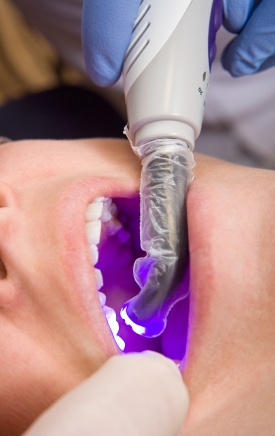 When you have a filling in your mouth, then you know that the cavity was taken care of in the first place. This is something that you should think about when it comes to taking care of your teeth.

Fillings are not forever and a lot of problems can arise with them when they are not taken care of. Making sure to keep up on your regular oral hygiene habits such as brushing and flossing is highly recommended, even if you have had your cavities filled in.


Cavities Where Fillings Are
If you find that you have cavities where fillings are, then you need to speak with someone regarding the help that they can provide.

When the filling becomes infected, it can fall out and this will leave the tooth open to more infection and bacteria that causes the tooth to break down even more. This means that the person may lose their tooth all because of the one cavity that they get by the filling.

When you notice a small amount of pain or that there is a chipped area on the tooth that is compromised, it is best to speak with the dentist that can provide you with the cavity help that is needed for the teeth in your mouth. You should never let a cavity go on for too long.

Speak with us here at our dental office to find out how we can provide you with the help that is needed for all of your cavities. If you have fillings and find that you think there is a cavity by one of them, make sure to speak with us sooner rather than later.

We can assess the area and make sure that it is handled before the small problem becomes a large one. Call us today to learn more!