What to Do When Your Tooth Cannot Be Restored to a Healthy State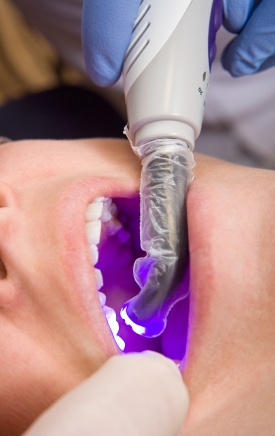 Our teeth are immensely useful. They do our digestive systems a very big favor by cutting the food that we eat to manageable parts. They also play an important role with social interactions.

Around 99.75 percent of people surveyed say that a great big smile is an immensely important social asset. Nothing beats a smile showcasing your bright and healthy pearly whites!

However, some, due to accidents or any other myriads of causes like age, have teeth that are permanently damaged and some of them can no longer be restored to their glory. However, all hope is not lost. Due to medical advances in the dental field, there are still options available


What Are The Options Available For Those Teeth That Are Damaged Beyond Repair?
There is no cause for worry. For those who have partially damaged teeth, like a chipped tooth or a broken row of teeth, you can have a dental veneer.

This will make your teeth much more protected and it will look great as well. You can also use fillings for those teeth, especially molars, that have holes or cavities in them. This will stop or prevent any further damage due to tooth decay. Filling them up is not painful since local anesthetic is used to block pain receptors from feeling it.

Fillings are usually metal called amalgams or composite, which looks like a tooth. If worse comes to worse, your dentist can do a root canal filling, which will prevent the need for any tooth extractions. If there are quite a number of teeth that needs to be replaced, you can ask your dentist for a dental crown.

These crowns are removable pieces so that you can take them out if you do not need them. They are also molded to the shape of your mouth so that you can be rest assured that it will not look alien on you.
.
If you have any questions or would like to schedule an appointment, please call us at (425) 998-6998 today.