Talk to Us at Your Next Appointment if You Think You May Be Flossing Wrong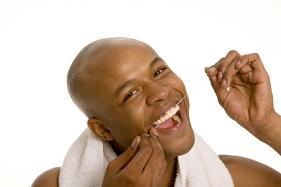 Flossing is very important for healthy teeth and gums. We recommend that you floss your teeth regularly to help get rid of plaque that builds on your teeth and gums. If the plaque is not removed, you are likely to experience oral conditions like gingivitis, tartar, cavities, and the more serious periodontitis. As much as flossing is crucial for oral health, how you do it determines its success. This brings the question, are you flossing right? If you feel that you are flossing teeth wrongly, you should talk to us for further assistance. Here are some of the habits associated with flossing wrong.


Flossing Too Quickly

Flossing between teeth takes time, as you need to reach every part of your teeth. Flossing too quickly will result in unremoved food particles and could also cause trauma to gum tissues. Missed spots could lead to the accumulation of bacteria and increased chances of infections. Therefore, it is important to floss every part of your teeth, making sure there are no left food particles.


Flossing Too Frequently

As much as flossing is good for your oral health, flossing too frequently can damage your gum tissues. It is recommended that you floss once a day, preferably in the evening. Flossing several times a day could irritate your gum tissues and weaken them. Furthermore, you could also experience swollen gums due to increased inflammation. In some cases, frequent flossing will also result in bleeding gums.


Flossing Aggressively

You might be so determined to get rid of bacteria that you floss your teeth with too much force. This is a dangerous habit that could affect your teeth' structure. It could also damage your gums and cause bleeding. Therefore, it is important to floss your teeth gently using soft flossing materials. Visit our offices for more information on good flossing habits.