Is Dental Flossing Painful?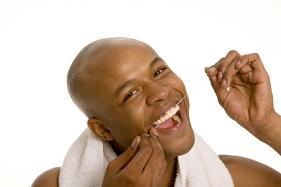 Dental flossing is a good way to maintain good oral health. It involves running a rope between the teeth to remove food particles and destroy breeding areas for bacteria. Unfortunately, your teeth may hurt after flossing. However, this doesn't mean that you should stop flossing. Flossing itself is not painful. Pain after flossing may be due to serious oral issues. Here are reasons you may experience pain after flossing.


New To Flossing Techniques

If you are new to flossing strikes, you'll likely experience gums and teeth pain. However, if you get used to this technique, things will get normal. As you familiarize yourself with flossing, it is good to learn proper techniques. In most cases, your teeth may hurt, or the gums become sore if you floss too hard. Good flossing techniques involve being gentle and using slow movements. Be careful not to exert pressure between the teeth and gums since it can cause throbbing pain and bleeding.


Gum Diseases

Another reason why you may experience pain after flossing is gum disease. Gum diseases occur due to improper oral hygiene, which leads to plaque and tartar buildup. This means that when flossing, you'll remove a large amount of plaque and tartar, which can cause pain. However, this should not worry you. The best way to heal gum diseases is through brushing and flossing. While this may hurt at the beginning, it will stop as the gum disease clears.


Sensitive Teeth

Pain after flossing may also result from teeth sensitivity. Teeth sensitivity occurs when the protective layer, the enamel, becomes damaged. When the enamel wears off, it exposes the dentin, making your teeth more sensitive to external conditions. That's why slight or sharp toothaches occur after flossing.

Whatever the cause of pain, it is good not to stop flossing since this can cause serious oral issues. Our dentists will help to determine the leading cause of pain that occurs during or after flossing.